her-bar-i-um
A collection of dried plants; mounted, labeled and systematically arranged for botanical study.

For her graduation project, textile designer Imke van Boekhold reconstructed the flora of Foula, without visiting the remote Scottish island. Driven by patience and concentration, behind a sewing machine, she stitched a herbarium with polyester and cotton sewing yarn, creating the illusion of a collection of real dried plants.

Elaborating on this concept, Imke has expanded her textile herbarium with flora growing in places that fascinate her. In her collection you can find, among others, flora from the island Schiermonnikoog, her hometown of Maastricht, Utrecht and pieces of the Rotterdam urban flora which she has exhibited in the Rotterdam Natural History Museum.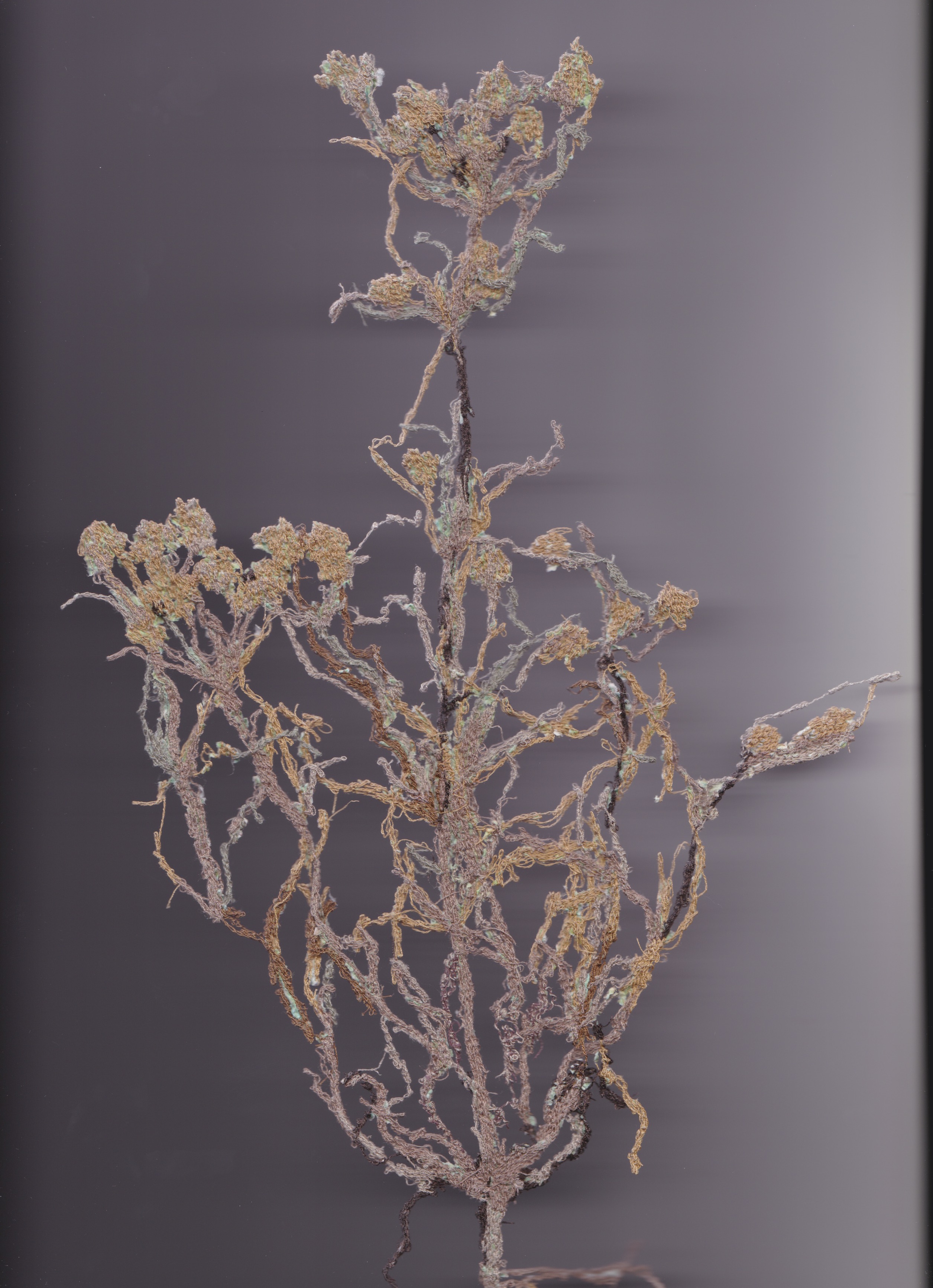 Little-Robin, Geranium Purpureum. Collected in the summer of 2019 in Badhoevedorp, The Netherlands. Dried and stored to use as inspiration and resource for my textile herbarium.
" I feel the importance to continue this project because knowledge on plants seems to disappear in my generation.''